Carnival Cruise Line has a fleet of modern and innovative ships, with each ship offering its own unique set of features and amenities. Whether you're looking for an outdoor adventure, a luxury spa experience, or a unique dining experience, Carnival has something to offer. Book a Carnival Cruise online with us today to combine your VIFP offers with our exclusive offers!
The Carnival Jubilee, Carnival Cruise Line's newest ship, will set upon her maiden voyage in December 2023 from Galveston, Texas. She will be an exciting adventure for all ages and includes the award-winning, at-sea BOLT roller coaster, WaterWorks, Carnival Cruise's on-board waterpark, Seuss at Sea, the Serenity Adults-Only Retreat, and more. Accommodating over 5000 passengers, the Carnival Jubilee is sure to be a party at sea!
Carnival is bringing Venice, Italy to the east and west coast with Fun Italian Style starting in 2023 with Carnival Venezia sailing from New York City and in 2024 with Carnival Firenze sailing from Long Beach, CA. Italian flare flows throughout the ship from the unique décor to the immersive food.
Carnival Celebration, sister ship to Mardi Gras, took her maiden voyage from Miami November 2022.Just like sister ship Mardi Gras®, Carnival Celebration has 6 themed areas (Zones) that bring together incredible experiences and flavor. Carnival Celebration also marks the return of innovations like BOLT the first rollercoaster at sea, Bonsai Teppanyaki, RedFrog Tiki Bar, Family Feud Live, Havana Bar, Seuss at Sea, and Playlist Productions. Best part is all the fun on Carnival Celebration is powered by clean LNG fuel!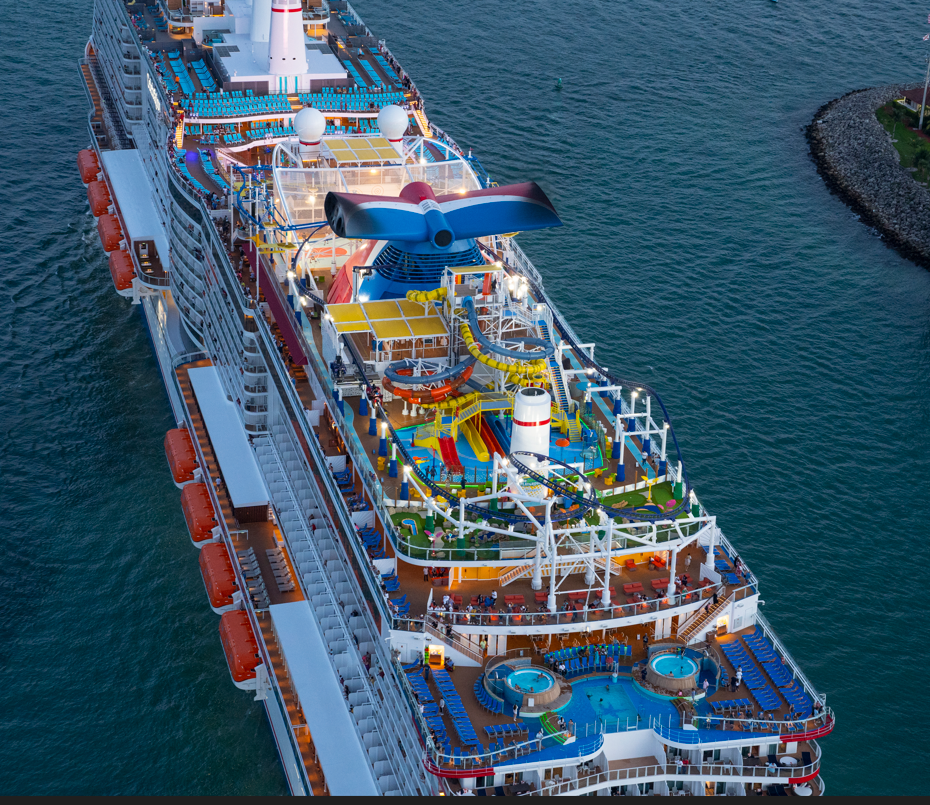 Mardi Gras took her maiden voyage in 2020. She has a capacity of 6,631 passengers and features a wide range of amenities and activities, including the first roller coaster at sea, called the BOLT. Other notable features of Mardi Gras include a huge water park, a sports center, a variety of dining options, and several bars and lounges. The ship also has an environmentally-friendly design, with a number of eco-friendly features, including LED lighting and energy-efficient air conditioning.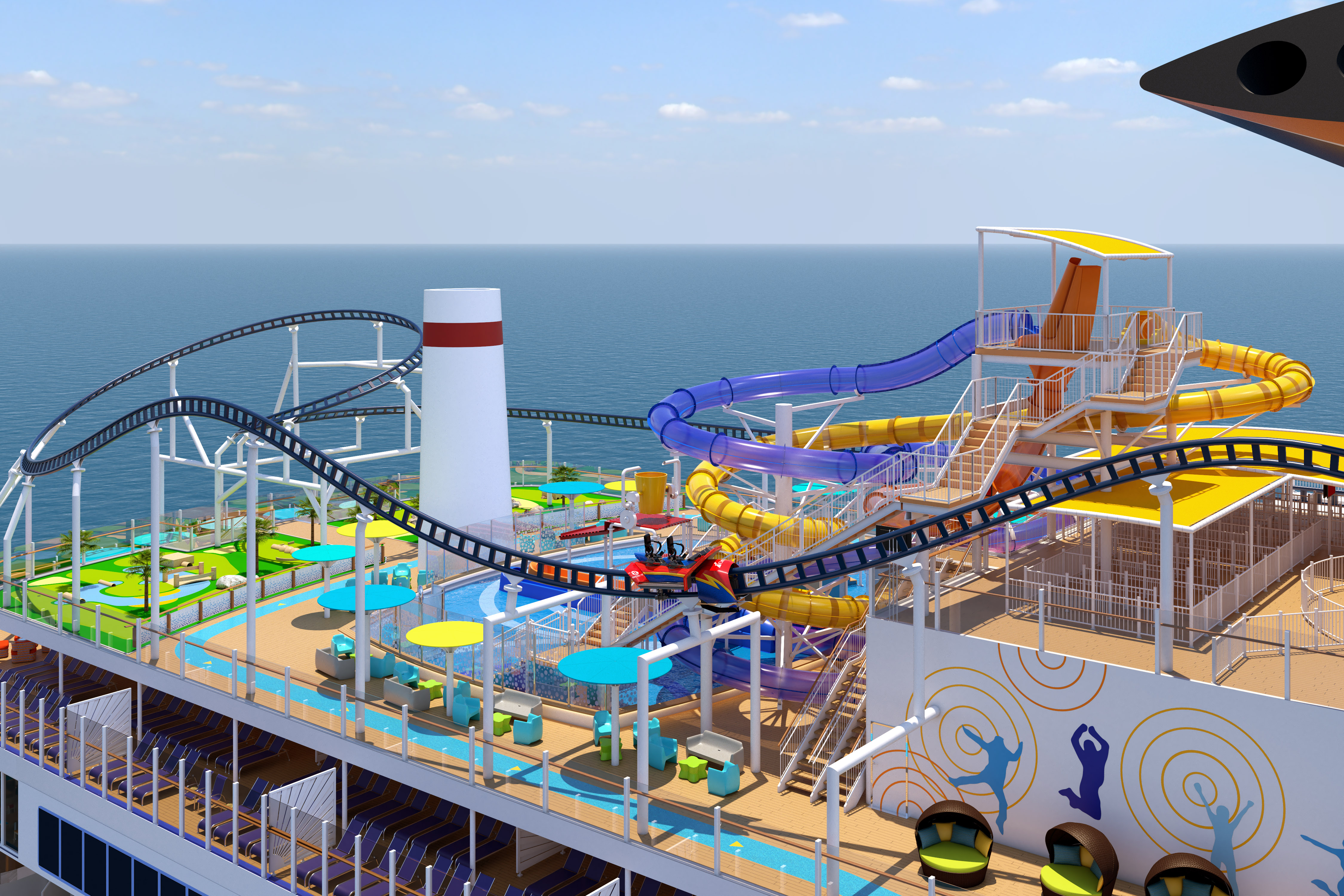 Carnival Panorama is another one of Carnival's newest ships, launched in 2019. This ship can accommodate up to 4,008 passengers and has a number of exciting features, including an outdoor SkyRide, which is a two-person suspended bike ride that takes passengers on a thrilling journey around the top of the ship. Other notable features of Carnival Panorama include a water park, mini-golf course, several restaurants and bars, and a luxurious spa.
Carnival Horizon took her maiden voyage in 2018 and can accommodate up to 3,954 passengers. This ship features a number of exciting amenities, including an IMAX theater, a water park, and a wide range of dining options. Carnival Horizon also has a unique indoor/outdoor dining area called the Havana Bar and Pool, which is designed to evoke the feel of a Cuban street scene.
All Carnival Cruise Ships:
Carnival Breeze®
Carnival Celebration®
Carnival Conquest®
Carnival Dream®
Carnival Elation®
Carnival Firenze® (coming 2024)
Carnival Freedom®
Carnival Glory®
Carnival Horizon®
Carnival Jubilee® (Maiden Voyage 2023)
Carnival Legend®
Carnival Liberty®
Carnival Luminosa®
Carnival Magic®
Mardi Gras™️
Carnival Miracle®
Carnival Panorama®
Carnival Paradise®
Carnival Pride®
Carnival Radiance®
Carnival Sensation®
Carnival Spirit®
Carnival Splendor®
Carnival Sunrise®
Carnival Sunshine®
Carnival Valor®
Carnival Venezia®
Carnival Vista®