Seabourn Cruise Line is a luxury cruise line that has been offering exceptional travel experiences to its guests since 1987. The company's fleet consists of five ships, each with its own unique features and amenities that cater to discerning travelers who value exceptional service and luxury.
One of the standout ships in the Seabourn fleet is the Seabourn Encore. This ship offers a range of amenities and activities for guests of all ages, including multiple pools, a fitness center, a spa, and a range of dining options, from casual cafes to upscale restaurants. The Seabourn Encore also has a variety of entertainment options, including live performances and music shows, as well as a casino and a nightclub.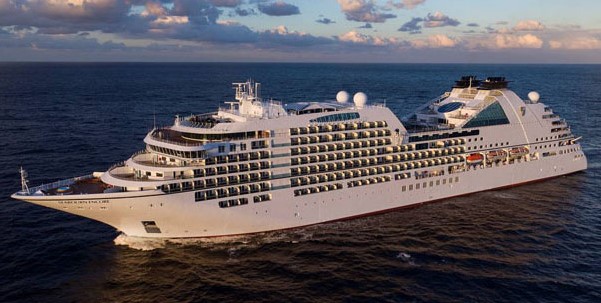 The Seabourn Odyssey is another popular ship in the Seabourn fleet, known for its elegant decor and luxurious amenities. This ship offers a range of dining options, including a steakhouse, an Italian restaurant, and a seafood bar, as well as a range of entertainment options, such as a theater and a spa. The Seabourn Odyssey also has a large fitness center and a variety of activities for children and families.
For those who prefer a more intimate setting, the Seabourn Legend is a smaller ship in the Seabourn fleet that offers a more personalized experience. This ship has just 104 staterooms and can accommodate up to 208 guests, making it a great option for travelers who prefer a smaller ship atmosphere. The Seabourn Legend offers a range of dining options, as well as a theater and a casino.
Other ships in the Seabourn fleet include the Seabourn Quest and the Seabourn Sojourn. Each ship has its own unique features and amenities, but all offer the same high level of service and attention to detail that Seabourn is known for.
One of the standout features of a Seabourn Cruise Line vacation is the company's commitment to providing immersive and authentic experiences in the destinations it visits. Seabourn offers a range of shore excursions that allow guests to explore the local culture and attractions, from culinary tours to historical walking tours.
Overall, Seabourn Cruise Line's fleet of ships offers travelers a range of options and experiences, from large and luxurious to intimate and personalized. Whether you're looking for a romantic getaway, a family-friendly vacation, or a fun-filled adventure, there's a Seabourn Cruise Line ship that is sure to meet your needs and exceed your expectations.
Seabourn Cruise Line Ships:
Seabourn Encore
Seabourn Odyssey
Seabourn Ovation
Seabourn Quest
Seabourn Sojourn
Seabourn gives you the peace of mind when planning your vacation experience. With our Worry-Free Promise, you can book your cruise with confidence knowing you have the flexibility to change your plans before and during your journey.
COVID-19 Protection Program
Bookings made by December 31, 2022
Voyages departing on or before March 31, 2023
Booking cancelled no less than 30 days prior to embarkation date. Or within 30 days of embarkation if you test positive for COVID-19.
Within 30 days and up until your embarkation date, you may still receive a Future Cruise Credit if you, or someone in your immediate travel party, tests positive for COVID-19.
Pre-Embarkation:
Future Cruise Credit (FCC) for 100% of the cancellation fee amount of non-refundable unused services, and a refund to the original form of payment for all taxes, fees, port expenses, and pre-paid onboard experiences and shore excursions purchased through the cruise line. Applicable, for guests and their immediate travel party in the same suite if any guest tests positive for COVID-19 within 5 days prior to embarkation.
On Board:
FCC worth 100% of the per-day cruise fare paid for any full day spent in isolation and a refundable credit to their onboard account for missed pre-paid onboard experiences and shore excursions purchased through cruise line, and for the refundable portion of taxes, fees, and port expenses for ports visited after disembarkation.
Shoreside:
SeabournShield premiums and/or reimbursed amounts shall not be included in the value of the FCC.
Guests with independent insurance are required to file a claim with their primary insurer prior to requesting cancellation fee FCC reimbursement from Seabourn.
This program shall not be applicable to a guest or any member(s) of their immediate travel party if such individual makes any false statements to the cruise line as to such individual's COVID-19 status. The cruise line reserves the right to revoke any of the goodwill benefits provided in this program in the event of discovery of such false statements.
This program is not intended to provide long-term care for issues arising from COVID-19.
Guests will need to submit proof of their positive medically observed COVID-19 PCR or antigen test taken within 5 days of embarkation to be eligible for the COVID-19 Protection Program FCC coverage.